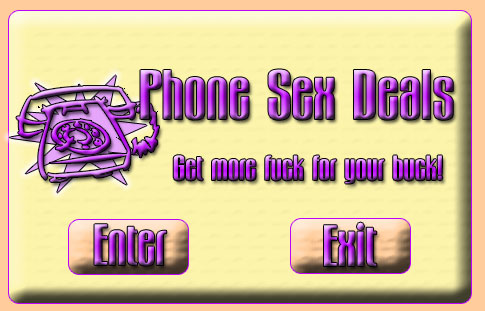 Upon entering this site you are bound by the agreement below:
Phone Sex Deals provides phone sex for entertainment purposes only.

---
Check out these sites we are listed with!
Operators Click Here To Log In
---
©2004-2015
PhoneSexDeals.com
protected under copyright protection. All rights reserved. This site may not be duplicated in part or in whole with out permission from the webmaster. All images are of persons over 18 years of age. All documentation available upon request.